Melbourne's Most Affordable Photo Booth since 2010! Prices Start from $440. Parties, Weddings & Corporate Events. Let's go Crazy with Jimbo's Amazing PhotoBooth.
Transform your event with table linen hire from Table Art. Working with event stylists, corporates, sports teams, and private clients, our passion lies in creating […]
AKA Events Hire specialises in event and equipment rental services including marquees, grandstands and furniture for all kinds of indoor and outdoor occasions.
Host an exciting club fundraiser for your guests with Monte Carlo Functions. We bring the glitz and glamour of the real casino to you. Give […]
Hobba is an all-day eatery and events space available for hire. We're set up in an old tyre factory and fitted out in a way […]
Scope Productions' team of savvy professionals offer specialist services in video production, event management and multimedia projects to create a compelling exchange of ideas. We […]
Miss Weddings is Brisbane's premier Wedding Planner and Wedding Decorator. We offer a one-stop shop for every bride and groom looking to streamline their wedding […]
Comedy Clowns are Melbournes oldest clown and magician hire company, we've been entertaining kids and adults for over 20 years. We are located in the […]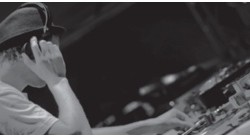 Explosive Entertainment is a professional mobile DJ Company on the Gold Coast and also services Brisbane, the Sunshine Coast and even Northern NSW.
AKA Events Hire strives to provide the best services when it comes to events hires such as Grandstand hire and Marquee hire for clients in […]
We specialise in pop up marquees and umbrellas for every type of event including parties at home, weddings, corporate functions, large festivals, school and sporting […]
Find your next conference venue in Australia largest and best database of venues. We can help you find and arrange the best conference facility for […]
Throughout our lives we celebrate all of life's events – births, marriages, successes. A funeral service is another of life's events. At Elite Funerals we […]
Dann Event Hire has been involved in party and function hire for over 20 years, providing a wide range of products for that will make […]